Piero Ugliengo
Professor
SSD: CHIM/02 - physical chemistry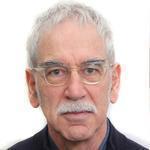 Contacts
+39-011-6704596
https://unito.webex.com/meet/piero.ugliengo
+39-011-2364596
At
Department of Chemistry
Dipartimento di Chimica
Corso di laurea in Chimica e Tecnologie Chimiche
Corso di laurea magistrale in Biotecnologie Industriali
Corso di laurea magistrale in Chimica
Corso di studi in Chimica
PhD in Chemical and Materials Sciences
Curriculum vitae
Curriculum Vitae (0.4 MB)
Research products
All my research products
Selected research products
Gignone, Andrea, Delle Piane, Massimo, Corno, Marta, Ugliengo, Piero, Onida, Barbara (2015)
Simulation and Experiment Reveal a Complex Scenario for the Adsorption of an Antifungal Drug in Ordered Mesoporous Silica.
https://iris.unito.it/handle/2318/1526609
Corno, Marta, Delle Piane, Massimo, Monti, Susanna, Moreno-Couranjou, Maryline, Choquet, Patrick, Ugliengo, Piero (2015)
Computational Study of Acidic and Basic Functionalized Crystalline Silica Surfaces as a Model for Biomaterial Interfaces.
https://iris.unito.it/handle/2318/1526610
Morra, Elena, Cuko, Andi, Maurelli, Sara, Berlier, Gloria, Ugliengo, Piero, Chiesa, Mario (2015)
Electronic Structure of Ti3+?Ethylene Complexes in Microporous Aluminophosphate Materials. A Combined EPR and DFT Study Elucidating the Role of SOMO Orbitals in Metal?Olefin ? Complexes.
https://iris.unito.it/handle/2318/1531491
A Rimola, V Taquet, P Ugliengo, N Balucani, C Ceccarelli (2014)
Combined quantum chemical and modeling study of CO hydrogenation on water ice.
https://iris.unito.it/handle/2318/154364
Javier Navarro-Ruiz, Piero Ugliengo, Albert Rimola, Mariona Sodupe (2014)
B3LYP Periodic Study of the Physicochemical Properties of the Nonpolar (010) Mg-Pure and Fe-Containing Olivine Surfaces.
https://iris.unito.it/handle/2318/154430
Javier Navarro-Ruiz, Mariona Sodupe, Piero Ugliengo, Albert Rimola (2014)
Interstellar H adsorption and H2 formation on the crystalline (010) forsterite surface: a B3LYP-D2* periodic study.
https://iris.unito.it/handle/2318/154427
Francesca Peccati, Marta Corno, Massimo Delle Piane, Gianfranco Ulian, Piero Ugliengo, Giovanni Valdrè (2014)
CO32?Mobility in Carbonate Apatite As Revealed by Density Functional Modeling.
https://iris.unito.it/handle/2318/146098
Hilde Grove, Line H Rude, Torben R Jensen, Marta Corno, Piero Ugliengo, Marcello Baricco, Magnus H Sørby, Bjørn C Hauback (2014)
Halide substitution in Ca(BH4)2.
https://iris.unito.it/handle/2318/141390
G Ulian, G Valdre, M Corno, P Ugliengo (2014)
DFT investigation of structural and vibrational properties of type B and mixed A-B carbonated hydroxylapatite.
https://iris.unito.it/handle/2318/141607
Massimo Delle Piane, Stefano Vaccari, Marta Corno, Piero Ugliengo (2014)
Silica-based materials as drug adsorbents: First principle investigation on the role of water microsolvation on ibuprofen adsorption.
https://iris.unito.it/handle/2318/148360
Enrico Berardo, Marta Corno, Alastair N Cormack, Piero Ugliengo, Antonio Tilocca (2014)
Probing the fate of interstitial water in bulk bioactive glass by ab-initio simulations.
https://iris.unito.it/handle/2318/153083
Massimo Delle Piane, Marta Corno, Alfonso Pedone, Roberto Dovesi, Piero Ugliengo (2014)
Large-Scale B3LYP Simulations of Ibuprofen Adsorbed in MCM-41 Mesoporous Silica as Drug Delivery System.
https://iris.unito.it/handle/2318/153086
E R Pinatel, M Corno, P Ugliengo, M Baricco (2014)
Effects of metastability on hydrogen sorption in fluorine substituted hydrides.
https://iris.unito.it/handle/2318/151490
G Ulian, G Valdre, M Corno, P Ugliengo (2013)
The vibrational features of hydroxylapatite and type A carbonated apatite: A first principle contribution.
https://iris.unito.it/handle/2318/136418
G Ulian, G valdre, M corno, P Ugliengo (2013)
Periodic ab initio bulk investigation of hydroxylapatite and type A carbonated apatite with both pseudopotential and all-electron basis sets for calcium atoms.
https://iris.unito.it/handle/2318/133576
Massimo Delle Piane, Marta Corno, Piero Ugliengo (2013)
Does Dispersion Dominate over H-Bonds in Drug?Surface Interactions? The Case of Silica-Based Materials As Excipients and Drug-Delivery Agents.
https://iris.unito.it/handle/2318/136417
Albert Rimola, Dominique Costa, Mariona Sodupe, Jean-François Lambert, Piero Ugliengo (2013)
Silica Surface Features and Their Role in the Adsorption of Biomolecules: Computational Modeling and Experiments.
https://iris.unito.it/handle/2318/141894
Enrico Berardo, Alfonso Pedone, Piero Ugliengo, Marta Corno (2013)
DFT Modeling of 45S5 and 77S Soda-Lime Phospho-Silicate Glass Surfaces: Clues on Different Bioactivity Mechanism.
https://iris.unito.it/handle/2318/141370
Flora E Imrie, Marta Corno, Piero Ugliengo, Iain R Gibson (2013)
Computational Studies of Magnesium and Strontium Substitution in Hydroxyapatite.
https://iris.unito.it/handle/2318/141391
Fabio Chiatti, Marta Corno, Yuriy Sakhno, Gianmario Martra, Piero Ugliengo (2013)
Revealing Hydroxyapatite Nanoparticle Surface Structure by CO Adsorption: A Combined B3LYP and Infrared Study.
https://iris.unito.it/handle/2318/141611
L H Rude, M Corno, P Ugliengo, M Baricco, Y S Lee, Y W Cho, F Besenbacher, J Overgaard, T R Jensen (2012)
Synthesis and Structural Investigation of Zr(BH4)(4).
https://iris.unito.it/handle/2318/123699
A Rimola, Corno M , Garza J , Ugliengo P (2012)
Ab-initio modeling of protein/biomaterial interactions: influence of amino acid polar side chains on adsorption at hydroxyapatite surfaces.
https://iris.unito.it/handle/2318/89772
A Rimola, M Sodupe, P Ugliengo (2012)
COMPUTATIONAL STUDY OF INTERSTELLAR GLYCINE FORMATION OCCURRING AT RADICAL SURFACES OF WATER-ICE DUST PARTICLES.
https://iris.unito.it/handle/2318/107842
Roberto Orlando, Massimo Delle Piane, Ian J Bush, Piero Ugliengo, Matteo Ferrabone, Roberto Dovesi (2012)
A new massively parallel version of CRYSTAL for large systems on High Performance Computing Architectures.
https://iris.unito.it/handle/2318/109632
Albert Rimola, Massimiliano Aschi, Roberto Orlando, Piero Ugliengo (2012)
Does Adsorption at Hydroxyapatite Surfaces Induce Peptide Folding? Insights from Large-Scale B3LYP Calculations.
https://iris.unito.it/handle/2318/106459
Piero Ugliengo, Massimo Delle Piane, Marta Corno (2012)
Drug delivery mediated by silica based support: does dispersion dominate over H-bond interactions?
https://iris.unito.it/handle/2318/108048
Eugenio R Pinatel, Line H Rudea, Marta Corno, Maria Kragelund, Piero Ugliengo, Torben R Jensen, Marcello Baricco (2012)
Thermodynamic Tuning of Calcium Hydride by Fluorine Substitution.
https://iris.unito.it/handle/2318/129179
P Ugliengo, A Rimola, M Sodupe (2012)
Interstellar prebiotic formation of glycine delivery to Earth and polymerization on feldspars.
https://iris.unito.it/handle/2318/109589
Elisa Jimenez-Izal, Fabio Chiatti, Marta Corno, Albert Rimola, Piero Ugliengo (2012)
Glycine Adsorption at Nonstoichiometric (010) Hydroxyapatite Surfaces: A B3LYP Study.
https://iris.unito.it/handle/2318/108841
Benoit Coasne, Piero Ugliengo (2012)
Atomistic model of micelle-templated mesoporous silicas: structural, morphological and adsorption properties.
https://iris.unito.it/handle/2318/113534
P Canepa, P Ugliengo, M Alfredsson (2012)
Elastic and Vibrational Properties of alpha- and beta-PbO.
https://iris.unito.it/handle/2318/128896
Massimo Delle Piane, Marta Corno, Piero Ugliengo (2012)
Drug delivery mediated by silica based support: does dispersion over H-bond interactions?
https://iris.unito.it/handle/2318/110222
JF Lambert, M Sodupe, P Ugliengo (2012)
Prebiotic Chemistry.
https://iris.unito.it/handle/2318/123700
Bolis V , Busco C , Martra G , Bertinetti L , Sakhno Y , Ugliengo P , Chiatti F , Corno M , Roveri N (2012)
Coordination chemistry of Ca sites at the surface of nanosized hydroxyapatite: interaction with H2O and CO.
https://iris.unito.it/handle/2318/90762
F Musso, P Mignon, P Ugliengo, M Sodupe (2012)
Cooperative effects at water-crystalline silica interfaces strengthen surface silanol hydrogen bonding. An ab initio molecular dynamics study.
https://iris.unito.it/handle/2318/125932
P Ugliengo (2012)
Ipotesi chimica sull'origine della vita: dal big bang ai primi esseri viventi.
https://iris.unito.it/handle/2318/126000
Fabio Chiatti, Marta Corno, Piero Ugliengo (2012)
Stability of the Dipolar (001) Surface of Hydroxyapatite.
https://iris.unito.it/handle/2318/99209
Olena Zavorotynska, Line Rude, Marta Corno, Eugenio Pinatel, Piero Ugliengo, Torben Jensen, Marcello Baricco (2012)
Theoretical and experimental study of LiBH4-LiCl solid solution.
https://iris.unito.it/handle/2318/132518
Pieremanuele Canepa, Fabio Chiatti, Marta Corno, Yuriy Sakhno, Gianmario Martra, Piero Ugliengo (2011)
Affinity of hydroxyapatite (001) and (010) surfaces to formic and alendronic acids: a quantum-mechanical and infrared study.
https://iris.unito.it/handle/2318/132494
A Rimola, Y Sakhno, M Lelli, S Coluccia, P Ugliengo, G Martra (2011)
Towards a ?surface science model for biology?: glycineadsorption on nanohydroxyapatite with well defined surfaces.
https://iris.unito.it/handle/2318/93733
A Rimola, Y Sakhno, L Bertinetti, M Lelli, G Martra, P Ugliengo (2011)
Toward a Surface Science Model for Biology: Glycine Adsorption on Nanohydroxyapatite with Well-Defined Surfaces.
https://iris.unito.it/handle/2318/89160
P Ugliengo (2011)
Ab initio modeling of the adsorption at silica surfaces.
https://iris.unito.it/handle/2318/107839
Piero Ugliengo, Roberto Dovesi, Marta Corno, Alfonso Pedone, Albert Rimola (2011)
Large scale periodic B3LYP modeling of oxides relevant as biomaterials.
https://iris.unito.it/handle/2318/108204
M Armandi, V Bolis, B Bonelli, C Otero Areán, P Ugliengo, E Garrone (2011)
Silanol-Related and Unspecific Adsorption of Molecular Ammonia on Highly Dehydrated Silica.
https://iris.unito.it/handle/2318/91724
Marta Corno, Eugenio Pinatel, Piero Ugliengo, Marcello Baricco (2011)
First Principles Prediction of Structural, Vibrational and Thermodynamic Properties of Mixed Metal Hydrides and Fluorides.
https://iris.unito.it/handle/2318/90057
P Ugliengo, M Corno, A Rimola (2011)
Hydroxyapatite as a key biomaterial: quantum-mechanical simulation of its surfaces in interaction with biomolecules.
https://iris.unito.it/handle/2318/108742
Piero Ugliengo (2011)
Ab initio modelling of complex systems with MPPcrystal.
https://iris.unito.it/handle/2318/108052
Piero Ugliengo, Marta Corno, Albert Rimola (2011)
MOLECULAR RECOGNITION AT THE SURFACES OF HYDROXYAPATITE MODELED BY PERIODIC DFT METHODS BASED ON LOCALIZED ORBITALS.
https://iris.unito.it/handle/2318/107219
M De La Pierre, R Orlando, L Maschio, K Doll, P Ugliengo, R Dovesi (2011)
Performance of six functionals (LDA, PBE, PBESOL, B3LYP, PBE0, and WC1LYP) in the simulation of vibrational and dielectric properties of crystalline compounds. The case of forsterite Mg2SiO4.
https://iris.unito.it/handle/2318/93471
Ugliengo P , Rimola A , Sodupe M (2011)
In silico study of the interstellar prebiotic formation and delivery of glycine.
https://iris.unito.it/handle/2318/91723
Maschio L , Civalleri B , Ugliengo P , Gavezzotti A (2011)
Intermolecular Interaction Energies in Molecular Crystals: Comparison and Agreement of Localized Moller-Plesset 2, Dispersion-Corrected Density Functional, and Classical Empirical Two-Body Calculations.
https://iris.unito.it/handle/2318/91513
Musso F , Ugliengo P , Sodupe M (2011)
Do H-Bond Features of Silica Surfaces Affect the H(2)O and NH(3) Adsorption? Insights from Periodic B3LYP Calculations.
https://iris.unito.it/handle/2318/91646
Zavorotynska O , Corno M , Damin A , Spoto G , Ugliengo P , Baricco M (2011)
Vibrational Properties of MBH(4) and MBF(4) Crystals (M = Li, Na, K): A Combined DFT, Infrared, and Raman Study.
https://iris.unito.it/handle/2318/90936
M Corno, F Chiatti, A Pedone, P Ugliengo (2011)
In Silico Study of Hydroxyapatite and Bioglass®: How Computational Science Sheds Light on Biomaterials.
https://iris.unito.it/handle/2318/89247
R Demichelis, Y Noël, P Ugliengo, C M Zicovich-Wilson, R Dovesi (2011)
Physico-chemical features of aluminum hydroxides as modeled with the hybrid B3LYP functional and localized basis functions.
https://iris.unito.it/handle/2318/133403
Pieremanuele Canepa, Robert M Hanson, Piero Ugliengo, Maria , Alfredsson (2011)
J-ICE: a new Jmol interface for handling andvisualizing crystallographic and electronicproperties.
https://iris.unito.it/handle/2318/132723
Corno M , Pinatel E , Ugliengo P , Baricco M (2011)
A computational study on the effect of fluorine substitution in LiBH4.
https://iris.unito.it/handle/2318/133230
Fonneløp J E , Corno M , Grove H , Pinatel E , Sørby M H , Ugliengo P , Baricco M , Hauback B C (2011)
Experimental and computational investigations on the AlH 3/AlF3 system.
https://iris.unito.it/handle/2318/131859
(2011)
A computational study on the effect of fluorine substitution in LiBH4.
https://iris.unito.it/handle/2318/797
(2011)
Vibrational properties of MBH4 and MBF4 crystals (M=Li, Na, K): a combined ab-initio, infrared and Raman study.
https://iris.unito.it/handle/2318/798
Federico Musso, Piero Ugliengo, Xavier Solans-Monfort, Mariona Sodupe (2010)
Periodic DFT Study of Radical Species on Crystalline Silica Surfaces.
https://iris.unito.it/handle/2318/132418
M Baricco, M Palumbo, E Pinatel, M Corno, P Ugliengo (2010)
Thermodynamic Database for Hydrogen Storage Materials.
https://iris.unito.it/handle/2318/131664
A Rimola, C M Zicovich-Wilson, R Dovesi, P Ugliengo (2010)
Search and Characterization of Transition State Structures in Crystalline Systems Using Valence Coordinates.
https://iris.unito.it/handle/2318/131285
M Corno, A Rimola, V Bolis, P Ugliengo (2010)
Hydroxyapatite as a key biomaterial: quantum-mechanical simulation of its surfaces in interaction with bio-molecules.
https://iris.unito.it/handle/2318/131899
P Mignon, P Ugliengo, M Sodupe, E R Hernandez (2010)
Ab initio molecular dynamics study of the hydration of Li+, Na+ and K+ in a montmorillonite model. Influence of isomorphic substitution.
https://iris.unito.it/handle/2318/77536
R Haworth, G Mountjoy, M Corno, P Ugliengo, R J Newport (2010)
Probing vibrational modes in silica glass using inelastic neutron scattering with mass contrast.
https://iris.unito.it/handle/2318/132538
R Rodriguez-Rodriguez, A Rimola, L Rodriguez-Santiago, P Ugliengo, A Alvarez-Larena, H Gutierrez-de-Teran, M Sodupe, P Gonzalez-Duarte (2010)
Crystal structure of thioflavin-T and its binding to amyloid fibrils: insights at the molecular level.
https://iris.unito.it/handle/2318/130857
B Civalleri, L Maschio, P Ugliengo, C M Zicovich-Wilson (2010)
Role of dispersive interactions in the CO adsorption on MgO(001): periodic B3LYP calculations augmented with an empirical dispersion term.
https://iris.unito.it/handle/2318/132419
Marta Corno, Piero Ugliengo, Marcello Baricco (2010)
Thermodynamic properties of AlH3/AlF3 and MgH2/MgF2 systems as hydrogen storage materials: Acomputational approach.
https://iris.unito.it/handle/2318/89437
Piero Ugliengo, Albert Rimola, Mariona Sodupe (2010)
Computational simulation of prebiotic processes.
https://iris.unito.it/handle/2318/107311
M Corno, E Pinatel, P Ugliengo, M Baricco (2010)
A computational study of thermodynamic properties of M-H-F systems for hydrogen storage applications.
https://iris.unito.it/handle/2318/90001
A Rimola, M Sodupe, P Ugliengo (2010)
Deep-space glycine formation via Strecker-type reactions activated by ice water dust mantles. A computational approach.
https://iris.unito.it/handle/2318/132767
A Rimola, B Civalleri, P Ugliengo (2010)
Physisorption of aromatic organic contaminants at the surface ofhydrophobic/hydrophilic silica geosorbents: a B3LYP-D modeling study.
https://iris.unito.it/handle/2318/132469
Tosoni S , Civalleri B , Ugliengo P (2010)
Hydrophobic Behavior of Dehydroxylated Silica Surfaces: A B3LYP Periodic Study.
https://iris.unito.it/handle/2318/90937
(2010)
Thermodynamic Database for Hydrogen Storage Materials.
https://iris.unito.it/handle/2318/727
(192009)
Dissoluzione acida di superfici di idrossiapatite: un approccio ab initio.
https://iris.unito.it/handle/2318/483
Y Noel, R Demichelis, F Pascale, P Ugliengo, R Orlando, R Dovesi (2009)
Ab initio quantum mechanical study of gamma-AlOOH boehimite: structure and vibrational spectrum.
https://iris.unito.it/handle/2318/59023
F Musso, M Sodupe, M Corno, P Ugliengo (2009)
H-Bond Features of Fully Hydroxylated Surfaces of Crystalline Silica Polymorphs: A Periodic B3LYP Study.
https://iris.unito.it/handle/2318/64247
A Rimola, M Sodupe, P Ugliengo (2009)
Affinity Scale for the Interaction of Amino Acids with Silica Surfaces.
https://iris.unito.it/handle/2318/62378
M Corno, C Busco, V Bolis, S Tosoni, P Ugliengo (2009)
Water Adsorption on the Stoichiometric (001) and (010) Surfaces of Hydroxyapatite: A Periodic B3LYP Study.
https://iris.unito.it/handle/2318/61146
P Ugliengo, C M Zicovich-Wilson, S Tosoni, B Civalleri (2009)
Role of dispersive interactions in layered materials: a periodic B3LYP and B3LYP-D* study of Mg(OH)(2), Ca(OH)(2) and kaolinite.
https://iris.unito.it/handle/2318/62379
B Civalleri, P Ugliengo, C M Zicovich-Wilson, R Dovesi (2009)
Ab initio modeling of layered materials with the CRYSTAL code: an overview.
https://iris.unito.it/handle/2318/63395
A Rimola, P Ugliengo (2009)
The role of defective silica surfaces in exogenous delivery of prebiotic compounds: clues from first principles calculations.
https://iris.unito.it/handle/2318/61237
P Mignon, P Ugliengo, M Sodupe (2009)
Theoretical Study of the Adsorption of RNA Bases on a Surface of Na+-Montmorillonite.
https://iris.unito.it/handle/2318/63396
Piero Ugliengo, Albert Rimola, Mariona Sodupe (2009)
In Silico Prebiotic Chemistry: Aluminosilicate Surfaces As Promoters for the Peptide Bond Formation.
https://iris.unito.it/handle/2318/60574
M Sodupe, L Rodriguez-Santiago, A Rimola, P Ugliengo (2009)
Is the Peptide Bond Formation Activated by Cu2+ Interactions? Insights from Density Functional Calculations.
https://iris.unito.it/handle/2318/133214
V A Basiuk, P Ugliengo (2009)
Quantum Chemical Calculations of Surfaces and Interfaces of Materials.
https://iris.unito.it/handle/2318/132587
P Ugliengo, R Dovesi, M Corno, A Pedone, A Rimola (2009)
Large scale periodic B3LYP modeling of oxides relevant as biomaterials.
https://iris.unito.it/handle/2318/90000
Marta Corno, Albert Rimola, Piero Ugliengo (2009)
Hydroxyapatite surfaces in interaction with biomolecules from H2O to amino acids.
https://iris.unito.it/handle/2318/89999
A Rimola, M Corno, C M Zicovich-Wilson, P Ugliengo (2009)
Ab initio modeling of protein/biomaterial interactions: competitive adsorption between glycine and water onto hydroxyapatite surfaces.
https://iris.unito.it/handle/2318/74947
A Pedone, M Corno, T Charpentier, M C Menziani, P Ugliengo (2009)
An in silico Spectroscopic Study of the 45S5 Bioglass®.
https://iris.unito.it/handle/2318/93298
Piero Ugliengo, Marta Corno, Albert Rimola (2009)
Modelling of Biomaterials: Molecular Recognition at the Surfaces of Bioactive Glasses.
https://iris.unito.it/handle/2318/107238
M Corno, A Rimola, P Ugliengo (2009)
Hydroxyapatite surfaces in interaction with biomolecules: a periodic B3LYP approach.
https://iris.unito.it/handle/2318/89366
A Rimola, P Ugliengo, M Sodupe (2009)
Formation versus Hydrolysis of the Peptide Bond from a Quantum-mechanical Viewpoint: The Role of Mineral Surfaces and Implications for the Origin of Life.
https://iris.unito.it/handle/2318/61293
P Mignon, P Ugliengo, M Sodupe (2009)
Theoretical Study of the Adsorption of RNA/DNA Bases on the External Surfaces of Na+-Montmorillonite.
https://iris.unito.it/handle/2318/61236
F J TORRES, P UGLIENGO, B CIVALLERI, A TERENTYEV, C PISANI (2008)
A review of the computational studies of proton- and metal-exchanged chabazites as media for molecular hydrogen storage performed with the CRYSTAL code.
https://iris.unito.it/handle/2318/133685
A PEDONE, G MALAVASI, M C MENZIANI, U SEGRE, F MUSSO, M CORNO, B CIVALLERI, P UGLIENGO (2008)
FFSiOH: a new force field for silica polymorphs and their hydroxylated surfaces based on periodic B3LYP calculations.
https://iris.unito.it/handle/2318/131761
A RIMOLA, P UGLIENGO (2008)
A quantum mechanical study of the reactivity of (SiO)(2)-defective silica surfaces.
https://iris.unito.it/handle/2318/43178
B CIVALLERI, D S MIDDLEMISS, R ORLANDO, C C WILSON, P UGLIENGO (2008)
Testing the combination of Hartree-Fock exchange and Wilson-Levy correlation for weakly bonded extended systems.
https://iris.unito.it/handle/2318/130803
M Corno, A Pedone, R Dovesi, P Ugliengo (2008)
B3LYP simulation of the full vibrational spectrum of 45S5bioactive silicate glass compared to nu-silica.
https://iris.unito.it/handle/2318/131639
A Rimola, M Corno, C M Zicovich-Wilson, P Ugliengo (2008)
Ab Initio Modeling of Protein/Biomaterial Interactions: Glycine Adsorption at Hydroxyapatite Surfaces.
https://iris.unito.it/handle/2318/100435
M Corno, A Rimola, C Busco, V Bolis, P Ugliengo (2008)
Periodic B3LYP Modelling of Hydroxyapatite (001) and (010) Surfaces in Interaction with Biomolecules: from H2O to amino acids.
https://iris.unito.it/handle/2318/89806
A Rimola, B Civalleri, P Ugliengo (2008)
Neutral vs Zwitterionic Glycine Forms at the Water/Silica Interface: Structure, Energies and Vibrational Features from B3LYP Periodic Simulations.
https://iris.unito.it/handle/2318/132516
Vera Bolis, Claudia Busco, Valentina Aina, Claudio Morterra, Piero Ugliengo (2008)
Surface Properties of Silica-Based Biomaterials: CaSpecies at the Surface of Amorphous Silica As Model Sites.
https://iris.unito.it/handle/2318/55926
B Camarota, P Ugliengo, E Garrone, C Otero Arean, M R Delgado, S Inagaki, B Onida (2008)
IR and Computational Characterization of CO Adsorption on a Model Surface, the Phenylene Periodic Mesoporous Organosilca with Crystalline Walls.
https://iris.unito.it/handle/2318/132347
M Corno, A Pedone, M C Menziani, R Dovesi, P Ugliengo (2008)
A Computational Multiscale Approach to the Modeling of dynamical properties of 45S5 Bioglass®.
https://iris.unito.it/handle/2318/89439
Marta Corno, Albert Rimola, Claudia Busco, Vera Bolis, Piero Ugliengo (2008)
Modellizzazione ab initio dell?interazione tra biomolecole e le superfici di idrossiapatite.
https://iris.unito.it/handle/2318/91510
B Civalleri, F J Torres, R Demichelis, A Terentyev, P Ugliengo (2008)
Ab initio investigation of the interaction of H2 with lithium exchanged low-silica chabazites.
https://iris.unito.it/handle/2318/60869
P Ugliengo (2008)
MOLDRAW: a program to display and manipulate molecular and crystalline structures.
https://iris.unito.it/handle/2318/42993
S Tosoni, B Civalleri, F Pascale, P Ugliengo (2008)
Hydroxylated crystalline edingtonite silica faces as models for the amorphous silica surface.
https://iris.unito.it/handle/2318/60122
B Civalleri, C M Zicovich-Wilson, L Valenzano, P Ugliengo (2008)
B3LYP augmented with an empirical dispersion term (B3LYP-D*) as applied to molecular crystals.
https://iris.unito.it/handle/2318/47263
P Ugliengo, M Sodupe, F Musso, I J Bush, R Orlando, R Dovesi (2008)
Realistic models of hydroxylated amorphous silica surfaces and MCM-41 mesoporous material simulated by large-scale periodic B3LYP calculations.
https://iris.unito.it/handle/2318/133223
(242007)
Intermolecular interactions between inorganic solid surfaces and small organic molecules. A ab-initio study.
https://iris.unito.it/handle/2318/193
F J TORRES, B CIVALLERI, A TERENTYEV, P UGLIENGO, C PISANI (2007)
Theoretical Study of Molecular Hydrogen Adsorption in Mg-Exchanged Chabazite.
https://iris.unito.it/handle/2318/25013
C BUSCO, V BOLIS, P UGLIENGO (2007)
Masked Lewis Sites in Proton-Exchanged Zeolites: A Computational and Microcalorimetric Investigation.
https://iris.unito.it/handle/2318/25012
A RIMOLA, M SODUPE, P UGLIENGO (2007)
Aluminosilicate Surfaces as Promoters for Peptide Bond Formation: an assessment of Bernal's Hypothesis by ab initio Methods.
https://iris.unito.it/handle/2318/24987
L GIORDANO, D RICCI, G PACCHIONI, P UGLIENGO (2007)
The structure of monolayer SiO2 on Mo(112): A 2-D [Si-O-Si] network or isolated [SiO4] units? Reply to comment.
https://iris.unito.it/handle/2318/25014
A RIMOLA, L RODRIGUEZ-SANTIAGO, P UGLIENGO, M SODUPE (2007)
Is the Peptide Bond Formation Activated by Cu2+ Interactions? Insights from Density Functional Calculations.
https://iris.unito.it/handle/2318/25011
M CORNO, R ORLANDO, B CIVALLERI, P UGLIENGO (2007)
Periodic B3LYP study of hydroxyapatite (001) surface modelled by thin layer slabs.
https://iris.unito.it/handle/2318/24985
A PEDONE, M CORNO, B CIVALLERI, G MALAVASI, M C MENZIANI, U SEGRE, P UGLIENGO (2007)
An ab initio parametrized interatomic force field for hydroxyapatite.
https://iris.unito.it/handle/2318/24988
L REGLI, S BORDIGA, C BUSCO, C PRESTIPINO, P UGLIENGO, A ZECCHINA, C LAMBERTI (2007)
Functionalization of zeolitic cavities: Grafting NH2 groups in framework T sites of B-SSZ-13 - A way to obtain basic solids catalysts?
https://iris.unito.it/handle/2318/39720
M Corno, P Ugliengo, L Bertinetti, G Martra, C Busco, V Bolis (2007)
NATURE AND STRUCTURE OF THE HYDRATED LAYER AT THESURFACE OF NANOSIZED HYDROXYAPATITE.
https://iris.unito.it/handle/2318/89664
Piero Ugliengo (2007)
Molecular architectures, nanometric voids and computer graphics.
https://iris.unito.it/handle/2318/108203
M Corno, L Bertinetti, V Bolis, C Busco, G Martra, P Ugliengo (2007)
Structural and chemical properties of the hydroxyapatite surface. A computational ab initio and a microcalorimetric/IR spectroscopic characterization.
https://iris.unito.it/handle/2318/90002
M Corno, P Ugliengo, L Bertinetti, G Martra, C Busco, V Bolis (2007)
Ca SPECIES AT THE SURFACE OF NANOSIZED HYDROXYAPATITE.A COMPUTATIONAL AB INITIO AND A MICROCALORIMETRIC/IRSPECTROSCOPIC STUDY.
https://iris.unito.it/handle/2318/89663
M Corno, P Ugliengo (2007)
Ab-initio QM study of hydroxyapatite (001) and (010) surfaces in interaction with water.
https://iris.unito.it/handle/2318/88601
S TOSONI, C TUMA, J SAUER, B CIVALLERI, P UGLIENGO (2007)
A comparison between plane wave and Gaussian-type orbital basis sets for hydrogen bonded systems: Formic acid as a test case.
https://iris.unito.it/handle/2318/24986
G MALAVASI, M C MENZIANI, A PEDONE, B CIVALLERI, M CORNO, P UGLIENGO (2007)
A computational multiscale strategy to the study of amorphous materials.
https://iris.unito.it/handle/2318/25010
(232006)
Interazioni intermolecolari in complessi organometallici.
https://iris.unito.it/handle/2318/154
M BREGOLATO, V BOLIS, C BUSCO, P UGLIENGO, S BORDIGA, F CAVANI, N BALLARINI, L MASELLI, S PASSERI, I ROSSETTI, L FORNI (2006)
Methylation of phenol over high-silica beta zeolite:Effect of zeolite acidity and crystal size on catalyst behaviour.
https://iris.unito.it/handle/2318/2396
S TOSONI, K DOLL, P UGLIENGO (2006)
Hydrogen bond in layered materials: Structural and vibrational properties of kaolinite by a periodic B3LYP approach.
https://iris.unito.it/handle/2318/5573
A RIMOLA, S TOSONI, M SODUPE, P UGLIENGO (2006)
Does Silica Surface Catalyse Peptide Bond Formation? New Insights from First-Principles Calculations.
https://iris.unito.it/handle/2318/5568
A RIMOLA, M SODUPE, S TOSONI, B CIVALLERI, P UGLIENGO (2006)
Interaction of glycine with isolated hydroxyl groups at the silica surface: first principles B3LYP periodic simulation.
https://iris.unito.it/handle/2318/5570
V BOLIS, C BUSCO, P UGLIENGO (2006)
Thermodynamic study of water adsorption in high-silica zeolites.
https://iris.unito.it/handle/2318/5571
M CORNO, C BUSCO, B CIVALLERI, P UGLIENGO (2006)
Periodic ab initio study of structural and vibrational features of hexagonal hydroxyapatite Ca-10(PO4)(6)(OH)(2).
https://iris.unito.it/handle/2318/5572
G CROCE, M MILANESIO, D VITERBO, M CLERICUZIO, P UGLIENGO, G APPENDINO (2006)
Anionic and photochemical behaviour of the medium-sized terpenoid ketone 8-dehydro-12-O-methyl-deacylhallerin.
https://iris.unito.it/handle/2318/5574
Torres FJ, Civalleri B, Pisani C, Ugliengo P (2006)
An ab initio periodic study of acidic chabazite as a candidate for dihydrogen storage.
https://iris.unito.it/handle/2318/74481
M Corno, C Busco, B Civalleri, A Pedone, P Ugliengo (2006)
Role of Calcium Hydroxyapatite in Bioglasses: an Ab-Initio Study.
https://iris.unito.it/handle/2318/89662
M Corno, P Ugliengo, B Civalleri, C Busco (2006)
Ab initio QM study of hydroxyapatite (001) and (100) surfaces.
https://iris.unito.it/handle/2318/90393
E GARRONE, B ONIDA, B BONELLI, C BUSCO, P UGLIENGO (2006)
Molecular water on exposed Al3+ cations is a source of acidity in silicoaluminas.
https://iris.unito.it/handle/2318/39076
R ORLANDO, F J TORRES, F PASCALE, P UGLIENGO, C ZICOVICH-WILSON, R DOVESI (2006)
Vibrational Spectrum of Katoite Ca3Al2[(OH)4]3: A Periodic ab Initio Study.
https://iris.unito.it/handle/2318/25038
S TOSONI, F PASCALE, P UGLIENGO, R ORLANDO, V R SAUNDERS, R DOVESI (2005)
Quantum mechanical calculation of the OH vibrational frequency in crystalline solids.
https://iris.unito.it/handle/2318/38819
A RIMOLA, S TOSONI, M SODUPE, P UGLIENGO (2005)
Peptide bond formation activated by the interplay of Lewis and Brønsted catalysts.
https://iris.unito.it/handle/2318/5569
B ONIDA, B CAMAROTA, P UGLIENGO, Y GOTO, S INAGAKI, E GARRONE (2005)
Mesoporous Benzene-Silica Hybrid Materials with a Different Degree of Order in the Wall Structure: An IR Comparative Study.
https://iris.unito.it/handle/2318/25016
L GIORDANO, D RICCI, G PACCHIONI, P UGLIENGO (2005)
Structure and vibrational spectra of crystalline SiO2 ultra-thin films on Mo(112).
https://iris.unito.it/handle/2318/25020
E GARRONE, F GEOBALDO, P RIVOLO, G P SALVADOR, L PALLAVIDINO, L BOARINO, G AMATO, E GIAMELLO, M CHIESA, R GOBETTO, P UGLIENGO (2005)
Boron passivation and its reactivation in mesoporous silicon. A "chemical" model.
https://iris.unito.it/handle/2318/25018
B ONIDA, L BORELLO, C BUSCO, P UGLIENGO, Y GOTO, S INAGAKI, E GARRONE (2005)
The Surface of Ordered Mesoporous Benzene-Silica Hybrid Material: An Infrared and ab Initio Molecular Modeling Study.
https://iris.unito.it/handle/2318/25021
P UGLIENGO, C BUSCO, B CIVALLERI, C M ZICOVICH-WILSON (2005)
Carbon monoxide adsorption on alkali and proton-exchanged chabazite: an ab-initio periodic study using the CRYSTAL code.
https://iris.unito.it/handle/2318/25017
Marta Corno, Piero Ugliengo, Claudia Busco (2005)
Role of Calcium Hydroxyapatite in Bioglasses: ab-initio characterization of its Surface Properties.
https://iris.unito.it/handle/2318/89661
M CERRUTI, C MORTERRA, P UGLIENGO (2005)
Surface features of P-doped silica explored with CD3CN adsorption: can Si atoms act as Lewis centres?
https://iris.unito.it/handle/2318/40489
P Ugliengo, M Corno, C Busco (2005)
Calcium hydroxyapatite in bioglasses: ab-initio characterization of free (001) and (100) surfaces and their interaction with water.
https://iris.unito.it/handle/2318/89660
M Corno, P Ugliengo, B Civalleri, C Busco (2005)
AB-INITIO QM STUDY ON HYDROXYAPATITE (001) AND (100) SURFACES.
https://iris.unito.it/handle/2318/88792
E GARRONE, F GEOBALDO, P RIVOLO, G AMATO, L BOARINO, M CHIESA, E GIAMELLO, R GOBETTO, P UGLIENGO, A VIALE (2005)
A Nearly Insulator Nanostructured Porous Silicon becomes either a p or an n-Type Semiconductor upon Gas Adsorption.
https://iris.unito.it/handle/2318/21510
F PASCALE, C M ZICOVICH-WILSON, R ORLANDO, C ROETTI, P UGLIENGO, R DOVESI (2005)
Vibration frequencies of Mg3Al2Si3O12 pyrope. An ab initio study with the CRYSTAL code.
https://iris.unito.it/handle/2318/36926
P RIVOLO, F GEOBALDO, G P SALVADOR, L PALLAVIDINO, P UGLIENGO, E GARRONE (2005)
Carriers reactivation in P+-type porous silicon accompanies hydrogen desorption.
https://iris.unito.it/handle/2318/25019
X SOLANS-MONFORT, M SODUPE, V BRANCHADELL, J SAUER, R ORLANDO, P UGLIENGO (2005)
Adsorption of NH3 and H2O in Acidic Chabazite. Comparison of ONIOM Approach with Periodic Calculations.
https://iris.unito.it/handle/2318/101303
V BOLIS, A BARBAGLIA, M BROYER, B CIVALLERI, P UGLIENGO (2004)
Entrapping molecules in zeolites nanocavities: A thermodynamic and ab-initio study.
https://iris.unito.it/handle/2318/5544
F PASCALE, S TOSONI, C ZICOVICH-WILSON, P UGLIENGO, R ORLANDO, R DOVESI (2004)
Vibrational spectrum of brucite, Mg(OH)2: a periodic ab initio quantum mechanical calculation including OH anharmonicity.
https://iris.unito.it/handle/2318/5567
M MERAWA, P LABEGUERIE, P UGLIENGO, K DOLL, R DOVESI (2004)
The structural, electronic and vibrational properties of LiOH and NaOH: an ab initio study.
https://iris.unito.it/handle/2318/25041
P UGLIENGO, F PASCALE, M MERAWA, P LABEGUERIE, S TOSONI, R DOVESI (2004)
Infrared Spectra of Hydrogen-Bonded Ionic Crystals: Ab Initio Study of Mg(OH)2 and beta-Be(OH)2.
https://iris.unito.it/handle/2318/25037
C BUSCO, A BARBAGLIA, M BROYER, V BOLIS, G M FODDANU, P UGLIENGO (2004)
Characterization of Lewis and Bronsted acidic sites in H-MFI and H-BEA zeolites: a thermodynamic and ab initio study.
https://iris.unito.it/handle/2318/25039
F GEOBALDO, P RIVOLO, P UGLIENGO, E GARRONE (2004)
A new route to the surface functionalization of porous silicon.
https://iris.unito.it/handle/2318/25040
F PASCALE, P UGLIENGO, B CIVALLERI, R ORLANDO, P D', ARCO, R DOVESI (2004)
The katoite hydrogarnet Si-free Ca3Al2([OH]4)3: A periodic Hartree-Fock and B3-LYP study.
https://iris.unito.it/handle/2318/43158
X SOLANS-MONFORT, V BRANCHADELL, M SODUPE, C M ZICOVICH-WILSON, E GRIBOV, G SPOTO, C BUSCO, P UGLIENGO (2004)
Can Cu+-exchanged zeolites store molecular hydrogen? An ab-initio periodic study compared with low-temperature FTIR.
https://iris.unito.it/handle/2318/38122
M CERRUTI, C MORTERRA, P UGLIENGO (2004)
Surface features of P-doped silica: a comparison between IR spectroscopy and theoretical modelling.
https://iris.unito.it/handle/2318/32916
P YU STOROZHEV, C OTERO AREAN, E GARRONE, P UGLIENGO, V A ERMOSHIN, A A TSYGANENKO (2003)
FTIR spectroscopic and ab initio evidence for an amphipathic character of CO bonding with silanol groups.
https://iris.unito.it/handle/2318/25044
M MERAWA, B CIVALLERI, P UGLIENGO, Y NOEL, A LICHANOT (2003)
Structural, electronic, and vibrational properties of solid Sr(OH)(2), calculated with different Hamiltonians.
https://iris.unito.it/handle/2318/5566
B CIVALLERI, A M FERRARI, M LLUNELL, R ORLANDO, M MERAWA, P UGLIENGO (2003)
Cation selectivity in alkali-exchanged chabazite: An ab initio periodic study.
https://iris.unito.it/handle/2318/5565
V BOLIS, M BROYER, A BARBAGLIA, C BUSCO, G M FODDANU, P UGLIENGO (2003)
Van der Waals interactions on acidic centres localized in zeolites nanocavities: a calorimetric and computer modeling study.
https://iris.unito.it/handle/2318/25043
P UGLIENGO, A DAMIN (2003)
Are dispersive forces relevant for CO adsorption on the MgO(001) surface? [Erratum to document cited in CA138:227214].
https://iris.unito.it/handle/2318/25045
S BORINI, P UGLIENGO (2003)
The Si-H-B complex in p+-type porous silicon: A theoretical approach.
https://iris.unito.it/handle/2318/25042
P UGLIENGO, A DAMIN (2002)
Are dispersive forces relevant for CO adsorption on the MgO(001) surface?
https://iris.unito.it/handle/2318/5564
F PASCALE, P UGLIENGO, B CIVALLERI, R ORLANDO, PH D', ARCO, R DOVESI (2002)
Hydrogarnet defect in chabazite and sodalite zeolites: a periodic Hartree-Fock and B3-LYP.
https://iris.unito.it/handle/2318/22030
B BONELLI, B CIVALLERI, P UGLIENGO, Z GABELICA, E GARRONE (2002)
Adducts of alkali-metal ions with the C equivalent to C triple bond: an experimental and ab initio study.
https://iris.unito.it/handle/2318/5545
V BOLIS, C BUSCO, S BORDIGA, P UGLIENGO, C LAMBERTI, A ZECCHINA (2002)
Calorimetric IR spectroscopic study of the interaction of NH3 with variously prepared defective silicalites, comparison with ab initio computational data.
https://iris.unito.it/handle/2318/1315
P UGLIENGO, A DAMIN (2002)
Are dispersive relevant for CO adsorption on the MgO(001) surface?
https://iris.unito.it/handle/2318/25046
G MALLIA, R ORLANDO, C ROETTI, P UGLIENGO, R DOVESI (2001)
F center in LiF: A quantum mechanical ab initio investigation of the hyperfine interaction between the unpaired electron at the vacancy and its first seven neighbors.
https://iris.unito.it/handle/2318/25085
A DAMIN, R DOVESI, A ZECCHINA, P UGLIENGO (2001)
CO/MgO(001) at different CO coverages: a periodic ab initio Hartree-Fock and B3-LYP study.
https://iris.unito.it/handle/2318/39078
I ROGGERO, B CIVALLERI, P UGLIENGO (2001)
Modeling physisorption with the ONIOM method: the case of NH3 at the isolated hydroxyl group of the silica surface.
https://iris.unito.it/handle/2318/37329
S BORDIGA, P UGLIENGO, A DAMIN, C LAMBERTI, G SPOTO, A ZECCHINA, G SPANÒ, R BUZZONI, L DALLORO, F RIVETTI (2001)
Hydroxyls nests in defective silicalites and strained structures derived upon dehydroxylation: vibrational properties and theoretical modelling.
https://iris.unito.it/handle/2318/10830
S BORDIGA, I ROGGERO, P UGLIENGO, A ZECCHINA, V BOLIS, G ARTIOLI, R BUZZONI, G MARRA, F RIVETTI, G SPANO, C LAMBERTI (2000)
Characterization of defective silicalites.
https://iris.unito.it/handle/2318/25086
P UGLIENGO, B CIVALLERI, C M ZICOVICH-WILSON, R DOVESI (2000)
H-chabazite with variable Si/Al ratio: stability and OH vibrational frequency computed in a periodic LCAO B3-LYP approach.
https://iris.unito.it/handle/2318/39489
M CATTI, B CIVALLERI, P UGLIENGO (2000)
Structure and energetics of SiO2 polymorphs by quantum-mechanical and semiclassical approaches.
https://iris.unito.it/handle/2318/40063
B CIVALLERI, P UGLIENGO (2000)
First principles calculations of the adsorption of NH3 on a periodic model of the silica surface.
https://iris.unito.it/handle/2318/37054
B BONELLI, B CIVALLERI, B FUBINI, P UGLIENGO, C OTERO AREAN, E GARRONE (2000)
Experimental and Quantum Chemical Studies on the Adsorption of Carbon Dioxide on Alkali-Metal-Exchanged ZSM-5 Zeolites.
https://iris.unito.it/handle/2318/25087
B CIVALLERI, S CASASSA, E GARRONE, C PISANI, P UGLIENGO (1999)
Quantum Mechanical Ab Initio Characterization of a Simple Periodic Model of the Silica Surface.
https://iris.unito.it/handle/2318/25117
B CIVALLERI, E GARRONE, P UGLIENGO (1999)
Cage-like clusters as models for the hydroxyls of silica: ab initio calculation of 1H and 29Si NMR chemical shifts.
https://iris.unito.it/handle/2318/25118
E GARRONE, A BARBAGLIA, B ONIDA, B CIVALLERI, P UGLIENGO (1999)
Spectroscopic and thermodynamic study of the H-bonding of olefins onto the isolated hydroxyl of amorphous silica.
https://iris.unito.it/handle/2318/25115
M MILANESIO, P UGLIENGO, D VITERBO, G APPENDINO (1999)
Ab Initio Conformational Study of the Phenylisoserine Side Chain of Paclitaxel.
https://iris.unito.it/handle/2318/25119
B CIVALLERI, E GARRONE, P UGLIENGO (1999)
Cagelike Clusters as Models for the Isolated Hydroxyls of Silica: Ab Initio B3-LYP Calculations of the Interaction with Ammonia.
https://iris.unito.it/handle/2318/25116
Piero UGLIENGO, Edoardo GARRONE, Anna Maria FERRARI, Adriano ZECCHINA, Carlos OTERO AREAN (1999)
QUANTUM CHEMICAL CALCULATIONS AND EXPERIMENTAL EVIDENCE FOR O-BONDING CARBON MONOXIDE IN ALKALINE EXCHANGED ZEOLITES.
https://iris.unito.it/handle/2318/117400
ORLANDO R, DOVESI R, P UGLIENGO, ROETTI C, SAUNDERS V R (1999)
A quantum mechanical periodic ab initio approach to Materials Science: the CRYSTAL program.
https://iris.unito.it/handle/2318/39505
P UGLIENGO, B CIVALLERI, R DOVESI, C M ZICOVICH-WILSON (1999)
Periodic B3-LYP calculations on H-Edingtonites, both alone and interacting with acetylene.
https://iris.unito.it/handle/2318/40463
P UGLIENGO, E GARRONE, M P FERRARI, A ZECCHINA, C OTERO AREAN (1999)
Quantum chemical calculations and experimental evidence for O-bonding of carbon monoxide to alkali metal cations in zeolites.
https://iris.unito.it/handle/2318/10795
B CIVALLERI, E GARRONE, P UGLIENGO (1998)
Vibrational modes of isolated hydroxyls of silica computed ab initio in a cluster approach.
https://iris.unito.it/handle/2318/25121
BUSSOLIN G, CASASSA S, PISANI C, P UGLIENGO (1998)
Ab initio study of HCl and HF interaction with crystalline ice. I. Physical adsorption.
https://iris.unito.it/handle/2318/25123
G Bussolin, S Casassa, C Pisani, P Ugliengo (1998)
Ab-iniito study of HCl and HF interaction with crystalline Ice.
https://iris.unito.it/handle/2318/61695
B CIVALLERI, C M ZICOVICH-WILSON, P UGLIENGO, V R SAUNDERS, R DOVESI (1998)
A periodic ab initio study of the structure and relative stability of silica polymorphs.
https://iris.unito.it/handle/2318/25122
I N SENCHENYA, B CIVALLERI, P UGLIENGO, E GARRONE (1998)
H3SiOH and F3SiOH as models for isolated hydroxyl groups of amorphous silica. An ab initio study of the adducts with dihydrogen and carbon monoxide.
https://iris.unito.it/handle/2318/25120
B CIVALLERI, E GARRONE, P UGLIENGO (1998)
Ab Initio Study of the Adducts of Small Molecules with the Isolated Hydroxyl of Silica and the Bronsted Site in Zeolites: A Comparison between B3-LYP and MP2 Methods.
https://iris.unito.it/handle/2318/25124
B ONIDA, M ALLIAN, E BORELLO, P UGLIENGO, E GARRONE (1997)
IR Study of the Adsorption of Unsaturated Hydrocarbons on Highly Outgassed Silica: Spectroscopic and Thermodynamic Results.
https://iris.unito.it/handle/2318/25139
B CIVALLERI, E GARRONE, P UGLIENGO (1997)
Density functional study of hydrogen-bonded systems: energetic and vibrational features of some gas-phase adducts of hydrogen fluoride.
https://iris.unito.it/handle/2318/25149
P UGLIENGO, B CIVALLERI, E GARRONE (1997)
Density functional study of hydrogen-bonded systems: from gas-phase adducts to catalytically relevant systems.
https://iris.unito.it/handle/2318/25126
S CASASSA, P UGLIENGO, C PISANI (1997)
Proton-ordered models of ordinary ice for quantum-mechanical studies.
https://iris.unito.it/handle/2318/25140
M MILANESIO, R BIANCHI, P UGLIENGO, C ROETTI, D VITERBO (1997)
Vitamin C at 120 K: experimental and theoretical study of the charge density.
https://iris.unito.it/handle/2318/25125
S BORDIGA, B CIVALLERI, G SPOTO, C PAZE, C LAMBERTI, P UGLIENGO, A ZECCHINA (1997)
Repulsive and attractive interactions between Bronsted sites and hydrocarbon species with partial carbocationic character in restricted spaces: comparison of IR results and ab initio calculations.
https://iris.unito.it/handle/2318/25127
A M FERRARI, P UGLIENGO, E GARRONE (1996)
Ab initio study of the adducts of carbon monoxide with alkaline cations.
https://iris.unito.it/handle/2318/25142
P UGLIENGO, FERRARI A M, ZECCHINA A, GARRONE, E (1996)
Structure and Vibrational Features of Complexes between Unsaturated Hydrocarbons and Acidic Sites in Silica and Zeolites: An ab Initio Study.
https://iris.unito.it/handle/2318/25144
I N SENCHENYA, E GARRONE, P UGLIENGO (1996)
An ab initio study of terminal SiOH and bridging Si(OH)Al groups in zeolites and their interaction with carbon monoxide.
https://iris.unito.it/handle/2318/25141
Piero UGLIENGO, Anna Maria FERRARI, Adriano ZECCHINA, Edoardo GARRONE (1996)
STRUCTURE AND VIBRATIONAL FEATURES OF COMPLEXES BETWEEN UNSATURATED HYDROCARBONS AND ACIDIC SITES IN SILICA AND ZEOLITES: AN AB INITIO STUDY.
https://iris.unito.it/handle/2318/120977
C PISANI, S CASASSA, P UGLIENGO (1996)
Proton-ordered ice structures at zero pressure. A quantum-mechanical investigation.
https://iris.unito.it/handle/2318/25143
E Garrone, B Onida, G Spanò, G Spoto, P Ugliengo, A Zecchina (1995)
Spectroscopic evaluation of the relative acidity of the bridged hydroxyl species in zeolites and the isolated hydroxyl species in amorphous silica.
https://iris.unito.it/handle/2318/116612
M ALLIAN, E BORELLO, P UGLIENGO, G SPANO, E GARRONE (1995)
Infrared Spectroscopy Study of the Adsorption of Carbonyl Compounds on Severely Outgassed Silica: Spectroscopic and Thermodynamic Results.
https://iris.unito.it/handle/2318/25145
A M FERRARI, E GARRONE, G SPOTO, P UGLIENGO, A ZECCHINA (1995)
Reactions of silica strained rings: an experimental and ab-initio study.
https://iris.unito.it/handle/2318/25147
J SAUER, P UGLIENGO, E GARRONE, V R SAUNDERS (1994)
Theoretical Study of van der Waals Complexes at Surface Sites in Comparison with the Experiment.
https://iris.unito.it/handle/2318/25148
V BOLIS, C MORTERRA, B FUBINI, P UGLIENGO, E GARRONE (1993)
Temkin-type model for the description of induced heterogeneity: CO adsorption on group 4 transition metal dioxides.
https://iris.unito.it/handle/2318/32915
A M FERRARI, E GARRONE, P UGLIENGO (1993)
Ab initio study of the gas-phase equilibrium between (H2O)4 and (H2O)8.
https://iris.unito.it/handle/2318/25151
P UGLIENGO, D VITERBO, G CHIARI (1993)
MOLDRAW. Molecular graphics on a personal computer.
https://iris.unito.it/handle/2318/25150
E GARRONE, P UGLIENGO, G GHIOTTI, E BORELLO, V R SAUNDERS (1993)
Ab initio and experimental study of the interaction of nitrous oxide with the isolated hydroxyl of silica.
https://iris.unito.it/handle/2318/25152
B FUBINI, V BOLIS, A CAVENAGO, E GARRONE, P UGLIENGO (1993)
Structural and induced heterogeneity at the surface of some silica polymorphs from the enthalpy of adsorption of various molecules.
https://iris.unito.it/handle/2318/25153
A M FERRARI, P UGLIENGO, E GARRONE (1993)
Geminal silica hydroxyls as adsorbing sites: an ab initio study.
https://iris.unito.it/handle/2318/25154
E GARRONE, P UGLIENGO, A M FERRARI (1992)
Ab-initio studies of silica surface hydroxyls and of their interaction with small molecules.
https://iris.unito.it/handle/2318/25146
V BOLIS, B FUBINI, E GARRONE, C MORTERRA, P UGLIENGO (1992)
Induced heterogeneity at the surface of group 4 dioxides as revealed by carbon monoxide adsorption at room temperature.
https://iris.unito.it/handle/2318/25171
P UGLIENGO, A BLEIBER, E GARRONE, J SAUER, A M FERRARI (1992)
Relative propensity of methanol and silanol towards hydrogen bond formation.
https://iris.unito.it/handle/2318/25169
E GARRONE, V B KAZANSKII, L M KUSTOV, J SAUER, I N SENCHENYA, P UGLIENGO (1992)
Spectroscopic and ab initio study of the interaction of molecular hydrogen with the isolated silica hydroxyls and related systems.
https://iris.unito.it/handle/2318/25173
V Bolis, B Fubini, E Garrone, C Morterra, P Ugliengo (1992)
Induced heterogeneity at the surface of group IV dioxides as revealed by CO adsorption at room temperature.
https://iris.unito.it/handle/2318/116521
D AQUILANO, M RUBBO, M CATTI, A PAVESE, P UGLIENGO (1992)
Theoretical equilibrium and growth morphology of anhydrite (CaSO4) crystals.
https://iris.unito.it/handle/2318/37421
E GARRONE, P UGLIENGO (1992)
Ideal adsorption on a lattice with exclusion of nearest neighbors.
https://iris.unito.it/handle/2318/25174
P UGLIENGO, D VITERBO, G APPENDINO, G CHIARI (1992)
Structural and conformational studies on sesquiterpenoids. Part II: X-ray, molecular mechanics and NMR analysis of slovanolides.
https://iris.unito.it/handle/2318/25170
B FUBINI, V BOLIS, A CAVENAGO, P UGLIENGO (1992)
Ammonia and water as probes for the surface reactivity of covalent solids: cristobalite and silicon carbide.
https://iris.unito.it/handle/2318/25172
C MORTERRA, L ORIO, V BOLIS, P UGLIENGO (1991)
Bi-dimensional carbon monoxide clusters at the surface of polycrystalline monoclinic zirconia.
https://iris.unito.it/handle/2318/25175
E GARRONE, P UGLIENGO (1991)
Twofold adsorption of a molecule at the same site: the case of the isolated hydroxyl at the silica surface.
https://iris.unito.it/handle/2318/25177
Pogliani L , Viterbo D , Giannini M , Ceruti M , Ugliengo P (1991)
Study of (1-alkoxyethyl)diphenylphosphine oxides. IV. Conclusive conformational study by NMR and molecular mechanics calculations.
https://iris.unito.it/handle/2318/63693
E GARRONE, P UGLIENGO (1991)
Modeling the interaction of molecules with the silica surface hydroxyl: an overview.
https://iris.unito.it/handle/2318/25176
P UGLIENGO, V R SAUNDERS, E GARRONE (1990)
Silanol as a model for the free hydroxyl of amorphous silica: ab initio calculations of the interaction with formaldehyde.
https://iris.unito.it/handle/2318/25185
P UGLIENGO, G APPENDINO, G CHIARI, D VITERBO (1990)
Conformational study of shiromodiol and related epoxygermacranes: x-ray, molecular mechanics, and NMR analyses.
https://iris.unito.it/handle/2318/25178
Pogliani L , Viterbo D , Niccolai N , Ceruti M , Ugliengo P (1990)
Study of (1-alkoxyethyl)diphenylphosphine oxides. III. Nuclear magnetic resonance analysis.
https://iris.unito.it/handle/2318/62202
P UGLIENGO, V R SAUNDERS, E GARRONE (1990)
Silanol as a model for the free hydroxyl of amorphous silica: ab-initio calculations of the interaction with water.
https://iris.unito.it/handle/2318/25186
E Giamello, E Garrone, P Ugliengo, M Che, A J Tench (1989)
Experimental evidence of the hyperfine interaction between a surface superoxide species on MgO and a neighbouring hydroxylic proton.
https://iris.unito.it/handle/2318/114707
E GIAMELLO, E GARRONE, P UGLIENGO, M CHE, A J TENCH (1989)
Experimental evidence for the hyperfine interaction between a surface superoxide species on magnesium oxide and a neighboring hydroxylic proton.
https://iris.unito.it/handle/2318/25189
Ugliengo P , Ahmed J , Viterbo D , Calleri M , Ceruti M (1989)
Study of (1-alkoxyethyl)diphenylphosphine oxides. I. Syntheses and structural analyses of phenylethoxy, methoxy and isopentyloxy derivatives.
https://iris.unito.it/handle/2318/63779
Ugliengo P , Ahmed J , Viterbo D , Ceruti M (1989)
Study of (1-alkoxyethyl)diphenylphosphine oxides. II. Conformational analysis by theoretical calculations.
https://iris.unito.it/handle/2318/63778
P UGLIENGO, V R SAUNDERS, E GARRONE (1989)
Silanol as a model for the free hydroxyl of amorphous silica: ab initio calculations of the interaction with ammonia.
https://iris.unito.it/handle/2318/25187
Pogliani L , Viterbo D , Ceruti M , Ugliengo P (1989)
Comparison of experimental and molecular modelling results on phosphine oxides.
https://iris.unito.it/handle/2318/61412
P UGLIENGO, V R SAUNDERS, E GARRONE (1989)
Silanol as a model for the free hydroxyl of amorphous silica: quantum-mechanical calculation of the interaction with carbon monoxide.
https://iris.unito.it/handle/2318/25190
E GARRONE, P UGLIENGO (1989)
Stepwise adsorption at the same site: a thermodynamic treatment.
https://iris.unito.it/handle/2318/25192
P UGLIENGO, E GARRONE (1989)
Silanol as a model for the free hydroxyl of amorphous silica: comparison between experimental and calculated ab initio vibrational features.
https://iris.unito.it/handle/2318/25188
E GIAMELLO, P UGLIENGO, E GARRONE (1989)
Superoxide ions formed on magnesium oxide through the agency of presorbed molecules. 1. Spectroscopic electron spin resonance features.
https://iris.unito.it/handle/2318/25191
M CERUTI, F VIOLA, F DOSIO, L CATTEL, P BOUVIER-NAVE, P UGLIENGO (1988)
Stereospecific synthesis of squalenoid epoxide vinyl ethers as inhibitors of 2,3-oxidosqualene cyclase.
https://iris.unito.it/handle/2318/25206
Ceruti M , Viola F , Dosio F , Cattel L , Bouvier-Navé P , Ugliengo P (1988)
Stereospecific synthesis of squalenoid epoxide vinyl ethers as inhibitors of 2,3-oxidosqualene cyclase.
https://iris.unito.it/handle/2318/62241
P UGLIENGO, D VITERBO, M CALLERI (1988)
Structural and molecular orbital study of the furazan N-oxide system. Structures of 3-amino-4-methylfurazan N-oxide and 4-amino-3-methylfurazan N-oxide, and molecular orbital calculations.
https://iris.unito.it/handle/2318/25205
P Ugliengo, E Garrone, E Giamello (1987)
Structure and molecular orbital calculations of a 29 electrons species at the MgO surface: CNO32- radical ion.
https://iris.unito.it/handle/2318/116095
G APPENDINO, G CHIARI, P UGLIENGO, D VITERBO (1987)
Methylation of hallerin: conformational aspects from x-ray analysis and MO calculations.
https://iris.unito.it/handle/2318/25208
P UGLIENGO, E GARRONE, E GIAMELLO (1987)
Structure and molecular orbital calculations of a 29 electron species at the magnesium oxide surface: the carbon nitrogen oxide (CNO32-) radical ion.
https://iris.unito.it/handle/2318/25207
M CALLERI, G RANGHINO, P UGLIENGO, D VITERBO (1986)
Structural and molecular-orbital study of the furoxan ring. Structures of 3-phenylfuroxan and 4-phenylfuroxan and comparison with related structures.
https://iris.unito.it/handle/2318/25209
P UGLIENGO, C PISANI (1983)
Trigonometric series expansion of projected densities of states.
https://iris.unito.it/handle/2318/25219
C PISANI, R DOVESI, P UGLIENGO (1983)
Comparison of different approaches to the study of local defects in crystals. I. Theoretical considerations and computational schemes.
https://iris.unito.it/handle/2318/25218
C PISANI, P UGLIENGO (1982)
Special point schemes for evaluating the expansion coefficients of state densities into orthogonal functions.
https://iris.unito.it/handle/2318/25220
Research topics
Piero Ugliengo, collaborates with Prof. Marta Corno (both belonging to the TEO group at the Chemistry Department), leads a small group of master, Ph.D. and postdoc students to study, by means of computer simulation, the interaction of molecules with inorganic material surfaces. Our purpose is to understand at an atomistic level the specific interactions between surface sites and adsorbates.
We use a manifold of computational tools, from classical force-fields to semiempirical up to ab initio methods. We are constantly seeking new methods proposed in the literature and recently we studied the performance of a new class of semiempirical methods based on the tight-binding approximation (XTB class of methods) proposed by the group of Prof. Stefan Grimme.
We focus on the following topics:
interaction of biomolecules with the surfaces of biomaterials like hydroxyapatite
drug delivery by means of their specific interaction with the amorphous and mesoporous silica
simulation of interstellar grains of i) amorphous olivine; ii) amorphous water ice and their interaction with small molecules of astrochemical relevance. This topic is funded by the Marie Curie ITN ACO (AstroChemical Origin) project
prebiotic chemistry of the peptide bond formation from simple aminoacids as catalyzed by silica-based materials

study of the performance of the semiempirical tight-binding method of the family xTB-GFN(0,1,2) developed by Stefan Grimme for treating biomolecules/silica interface
The most relevant collaborations are with research groups of our Department (SURFIN, SMCO-methods, FABLAB, TMB) and internationally recognized scientists: M. Sodupe and A. Rimola (UAB, Barcelona), C. Ceccarelli (UPG, Grenoble), N. Balucani (UPG, Perugia), J-F. Lambert (UMCP, Paris).
General Topics of interest
Simulation of biomaterials (hydroxyapatite, silica, Hench glass)
Simulation of adsorption of biomolecules at inorganic surfaces
Prebiotic Chemistry
Astrochemistry
Riferimenti bibliometrici

Research groups
Research projects
Activities in agenda
Academic bodies
Office hours
Sempre, previo accordo telefonico o e-mail
presso il Dipartimento di Chimica Via Pietro Giuria 7, 10125 Torino
Proposte di tesi: Le tesi sono di tipo computazionale e richiedono conoscenze di base di chimica computazionale e meccanica quantistica. Non sono richieste specifiche conoscenze informatiche
Astrochimica: simulazione di grani interstellari
Chimica prebiotica: formazione di legame peptidi su superfici minerali
Biomateriali: simulazione di silicizzammo e idrossiapatiti