Matteo Signorile
(RTDb) Assistant Professor
SSD: CHIM/02 - physical chemistry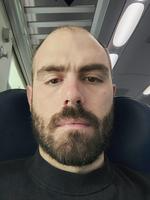 Contacts
011 670 8382
NIS c/o Via Quarello 15/A, 10135 Torino (TO)
At
Department of Chemistry
Dipartimento di Chimica
Corso di laurea magistrale in Chimica Industriale
Master degree in Materials Science
Curriculum vitae
Curriculum Vitae (0.2 MB)
Research topics
Developement of in situ and operando characterization approaches ad setups for vibrational and electronic spectroscopies.
Spectroscopic study of partial oxidation reactions:

epoxidation over TS-1 + H2O2;
methane to methanol reaction over Cu-zeolites (in collaboration with University of Oslo and Haldor Topsøe A/S);
direct oxidation of alkanes to alcohols on microporous Cu-based catalysts (ERC-syg CUBE).

Characterization of materials for CCS and CCU (PRIN2020: doMino).
Simulation of energetic and spectroscopic properties of microporous system through quantum mechanical methods.
Research groups
Activities in agenda
Academic bodies