INTERNATIONAL HELP DESK! | Il nuovo servizio dedicato alla mobilità studenti
Published:
Thursday, September 28, 2023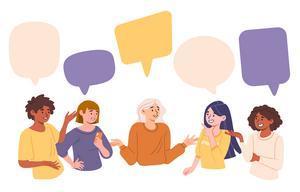 Dear students,
we are excited to announce the upcoming launch of a new edition of our
International HelpDesk
service!
The international Help Desk is a support service dedicated to students enrolled in the degree
courses offered by the Department of Chemistry at the University of Turin, interested, or already participating in incoming and outgoing international mobility projects.
Considering the specific challenges involved, our goal is to provide targeted counselling to guide students towards the most appropriate resources and assist them in addressing general issues.
The service will be available twice a week, as follows:
Tuesdays from 13 PM to 14 PM in Auletta 1 (Department of Chemistry, via Pietro Giuria 7)
Thursdays from 13 PM to 14 PM remotely (meet.google.com/xup-irys-aak)

The service will be active from 3/10 to 30/11.
Cari studenti e studentesse,
Stiamo per lanciare una nuova edizione del nostro servizio
International Help Desk!
un servizio di supporto dedicato a studenti e studentesse iscritti ai corsi
di studio offerti dal Dipartimento di Chimica dell'Università di Torino, interessati ai progetti di
mobilità internazionale in entrata e in uscita o già coinvolti negli stessi.
Considerando le specifiche problematiche, il nostro obiettivo è quello di fornire consulenza mirata per indirizzare gli studenti e le studentesse verso le risorse più adeguate e accompagnarli nella gestione di questioni di carattere generale.

Con cadenza bisettimanale, il servizio è disponibile:
Il martedì dalle 13 alle 14 in Auletta 1 (Dipartimento di Chimica, via Pietro Giuria 7)
Il giovedì dalle 13 alle 14 in modalità remota (link: meet.google.com/xup-irys-aak)
Il servizio è attivo dal 3/10 al 30/11.